WARNING!! TMSI Logistics is the victim of an email SPOOF. Someone is posing as TMSI employees, Thomas Cope and Joe Best, trying to secure credit in our company's name.
If you have received a CREDIT REQUEST from TMSI Logistics, please confirm its legitimacy by calling Tracy Ensminger at 716-332-0601 to determine its validity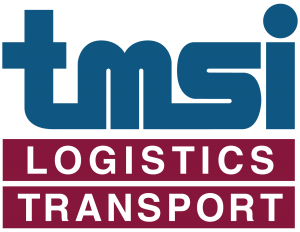 Delivering For You Since 1981
TMSI Transport and Logistics provides comprehensive logistics solutions throughout the United States and Canada.
For Western New York Shippers
TMSI Transport and Logistics consolidates Less Than Truckload (LTL) from throughout Western New York into outbound full truckloads. Transportation brokerage, warehousing, and FTL services throughout the USA & Canada also available.


TMSI Specialty Logistics works exclusively with Freight Forwarders to assist with Full Container Load (FCL) Inland Transportation. We specialize in Drays and Transloads, including Volume Lanes, Haz, Reefer, Projects, Over-weight, and Out of Gauge (OOG).
For 40 years TMSI has sourced and vetted the best carriers in the business. We have forged carrier relationships that have lasted decades. Our check list includes:
Monitoring of carrier authority
Monitoring of carrier insurance
SAFER Systems review with mandatory Satisfactory rating
Safety Measurement System (SMS) review
Carrier Contract