The Transport and Logistics Team at TMSI specializes in moving Volume LTL (Less Than Truckload).

We pick up cargo from Western New York shippers, build full truckloads, and deliver throughout the USA and Canada. For 40 years, TMSI has provided local businesses with a better option to ship multiple pallets, and heavy, bulky, fragile or valuable freight.
Our affordable
transport services minimize potential
damage or loss, and deliver faster than
common carriers.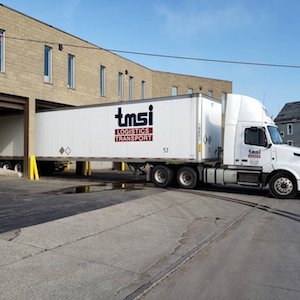 TMSI has over 120,000 square feet of warehouse space in Buffalo, NY for your short-term or long-term warehouse needs.  We are proud to offer a modern, secure facility for consolidation, cross-docking, or extra storage space for your business.
 TMSI appreciates the opportunity to offer you our Transport and Logistics rate quotes and services.